When you start the program, first thing you will see is CgmBet System home page. This is the starting point. At this moment you are able to enter almost every section of the software. There are few sections that will ask you to choose the league first.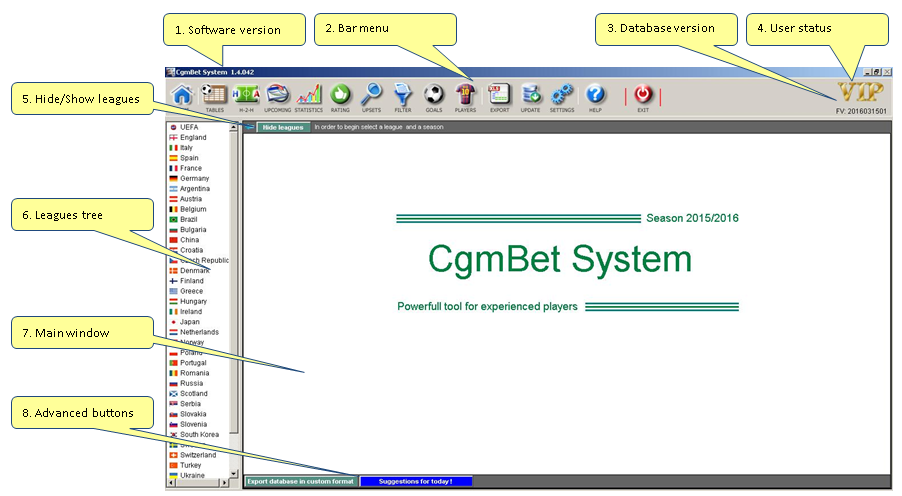 On the form title you may find the current version of your installed copy, "1.4.042" in this case.
• The menu bar contains all the buttons you need to navigate through program sections. There are "Home" button, 9 buttons for program sections, 3 buttons for export, update and settings and of course "Exit" button.
• On the upper-right corner you may find the current version of the files installed on your computer, "2016031501" in this case. This label shows actually when you made the last update: 15th March 2016.
• On the left side you may select the championship you would like to study. Go to Selecting leagues for more details.
On the bottom side are the "Advanced features" buttons.
• "Export database in custom format" will allow to export all the database or part of it. Go to Exporting data for more details.
• "Suggestion for today". Here you will find few suggestions given automatically by the software. I strongly recommend to pay attention and to make your own decision.