There are few sections that will allow you to see statistics without selecting at least one championship but if you want to see on detail statistics about specific championship you have to select one from left side container.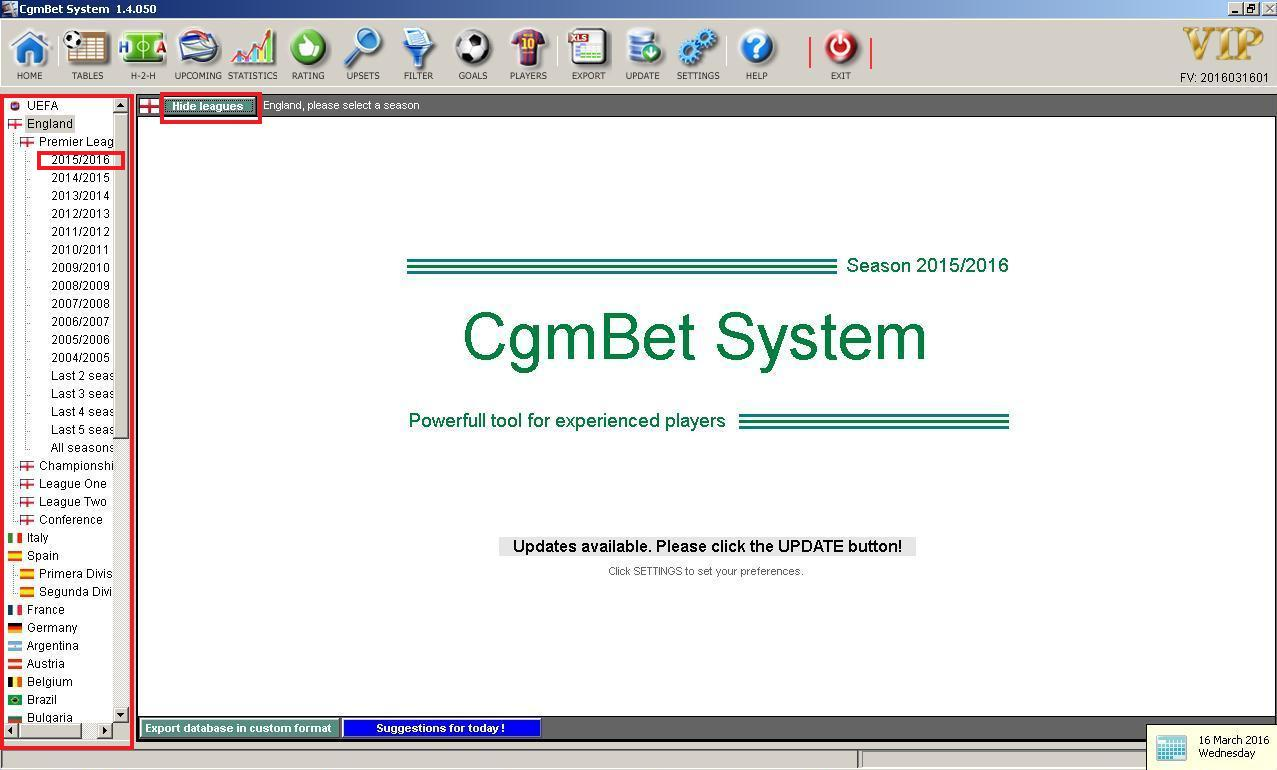 Just double click to expand or collapse the node.
There are available to select current season, one of the last 5 seasons (one of the last 10 seasons for top countries), the last 2,3,4,5 seasons together or entire championship database.
You make the final selection by clicking the season you want. By clicking, you are sent to "Tables" section. More details here: Viewing tables
Here is what you should see if click on the England, Premier League, 2015/2016 season. More details here: Viewing tables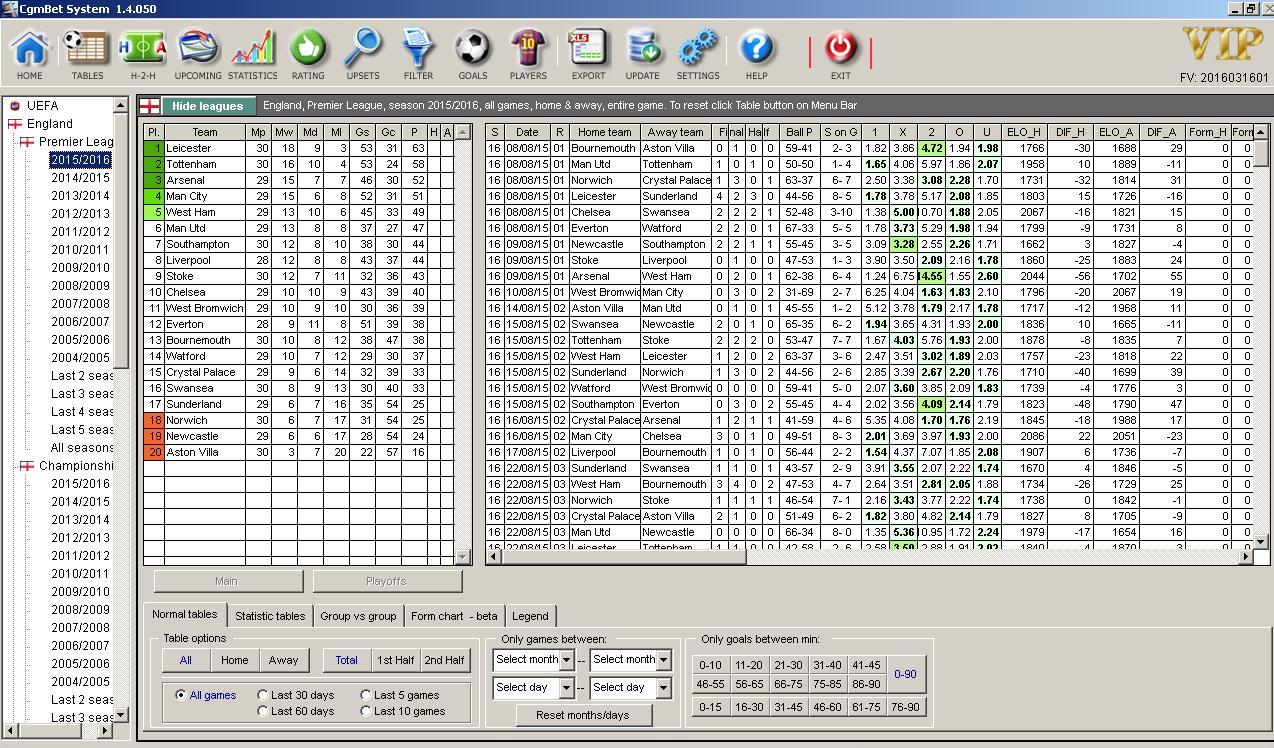 The "Show/Hide Leagues" allows you to show or hide the leagues tree in order to have more space for the main window.