This section allows you to see complex statistics at leagues or teams level. In order to access this section click the "STATISTICS" button on the bar menu.
By default is presented league level. To switch between the two views select "Leagues/Teams level selector" (4).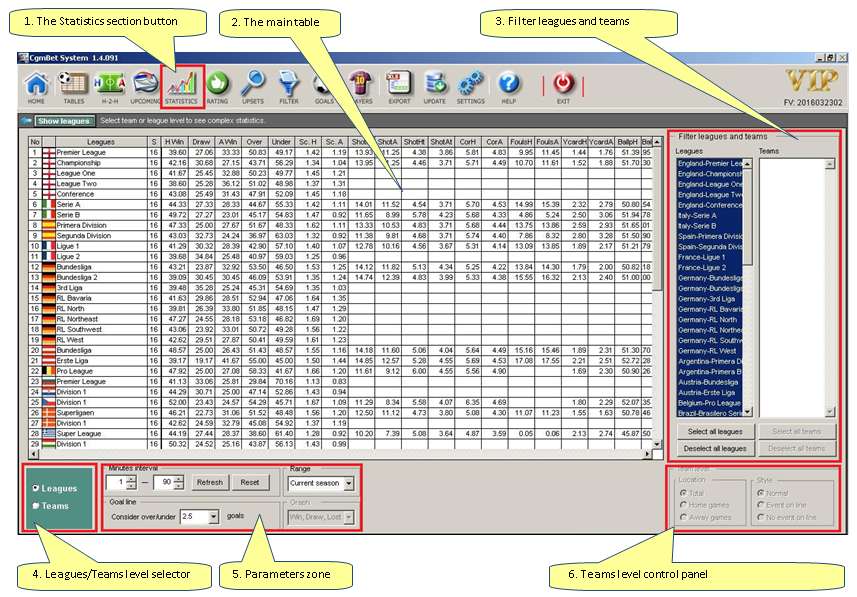 On the next chapters you will find more details about League level statistics and Team level statistics.