This feature allows you to see a chart of the teams ELO rating variation. This option is available only for current season.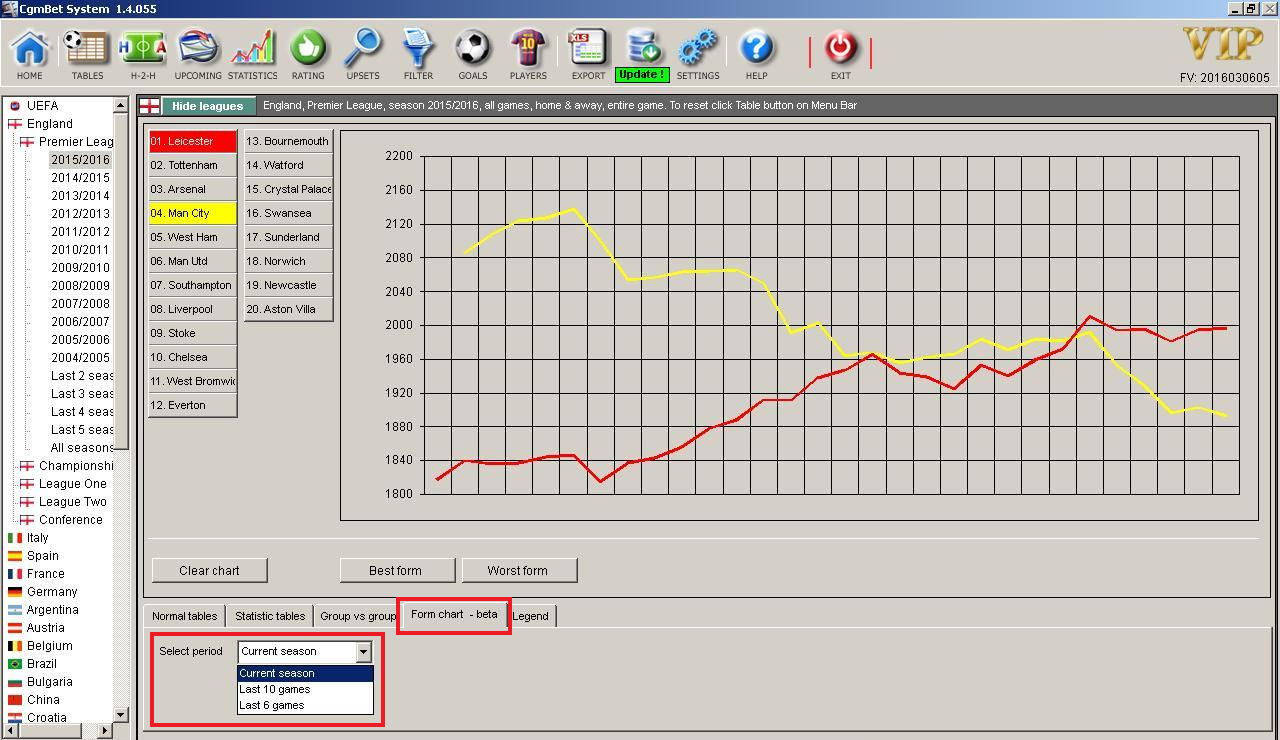 All the teams for current season and championship are available on the left side. Just click on the team's button to see ELO rating variation for that team. On the picture are selected Leicester and Manchester City. If you click again on highlighted team the selected team will be hidden again.
The variation is presented for all current season games, last 10 games or last 5 games, depend on what you choose on the control panel box next to "Select period" label.
It is possible to see the best 3 teams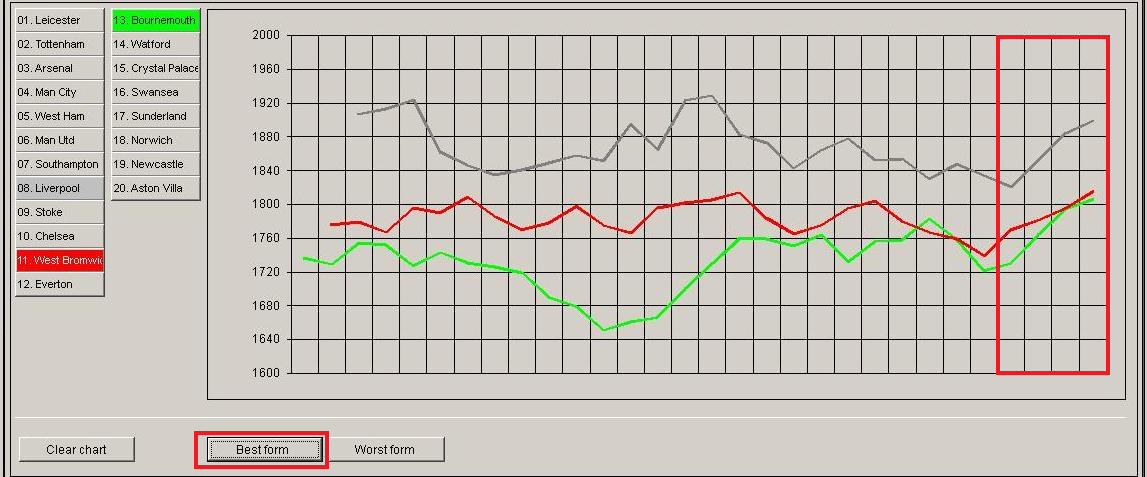 or the worst 3 teams considering ELO variation in the last 5 games.