This feature allows you to make the probable "lineups" based on the information you have regarding injuries, missing players and so on.
Here you have the following possibilities:
Drag and drop the players on their field position or put them back. Just click on the player's label, drag it over a circle on his field then drop it.

Save the default team. You have to put on the field a complete team before you are permitted to save.

Load the default team in order to save time.

See the basic information about the player selected.

the red coloured player is not available for the current game.

the green line inside the player's label shows you how many minutes he played for his team.

the character shows the player's position on the field

G

oalkeeper,

D

efender,

M

idfielder,

S

triker
All these can give you a large view about what is going to happen on the selected game.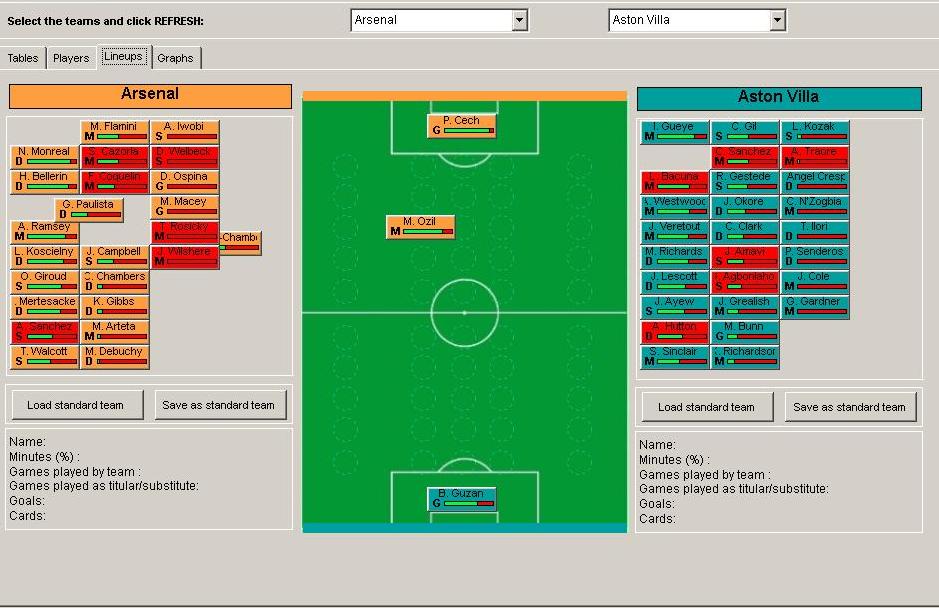 Please note:
This feature is available only for the leagues where player's database is complete.